Knowledgebase
---
Portal Home > Knowledgebase > VPN > How do I use OpenVPN with your service on iOS?
How do I use OpenVPN with your service on iOS?
iOS now support for OpenVPN and is compatible with our VPN service. Before starting, you need to ensure that you have both the "key" files and "configuration" files, if you don't already have these, please use the Generation buttons in the Client Services Portal area to receive these by email and extract them both to your computer.
1. You will need to install the OpenVPN application from the App store or click the following link App Store - OpenVPN Connect
2. Select Using iTunes Sync, select your device, goto OpenVPN under the apps tab.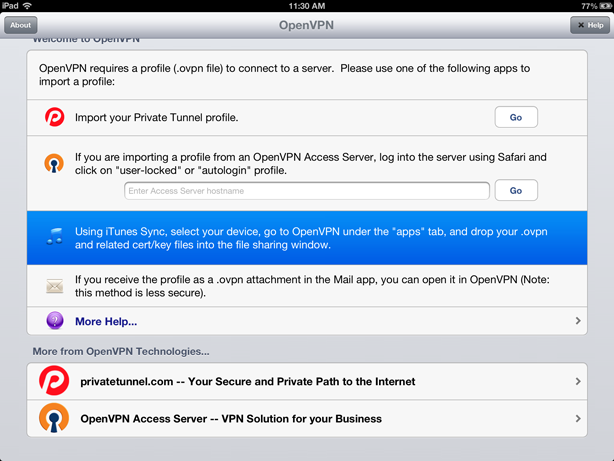 3. Open iTunes on your computer after connecting your iPad, select (Apps) then 'Add..."

4. Make sure you add the following files before any .ovpn configuration files (maximum of 16 .ovpn files can be imported at any one time) We recommend only choosing the servers that you want to import only.
ca.crt

dh2048.pem

username.crt

username.key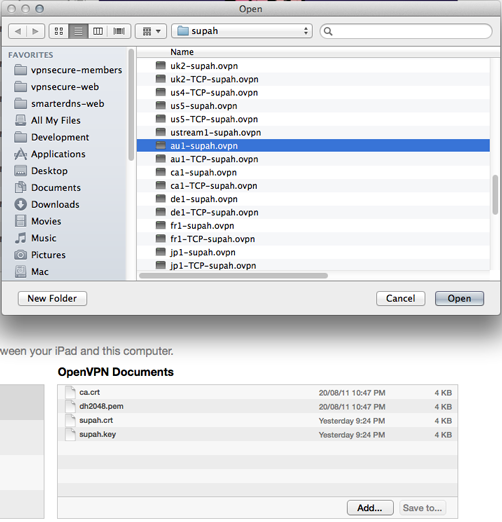 5. Back on your iPad / iPhone, you will now see the profiles required to be imported (Click the "+" button against the profiles you wish to import, to add them to your device)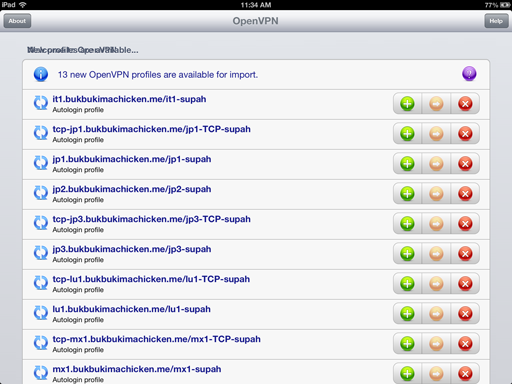 6. Select the profile you wish to connect to, and enter in your "Key password" (Note: This is usually the same as your username/password with your VPN account), then press the "Connection" button to automatically connect to the desired profile and server.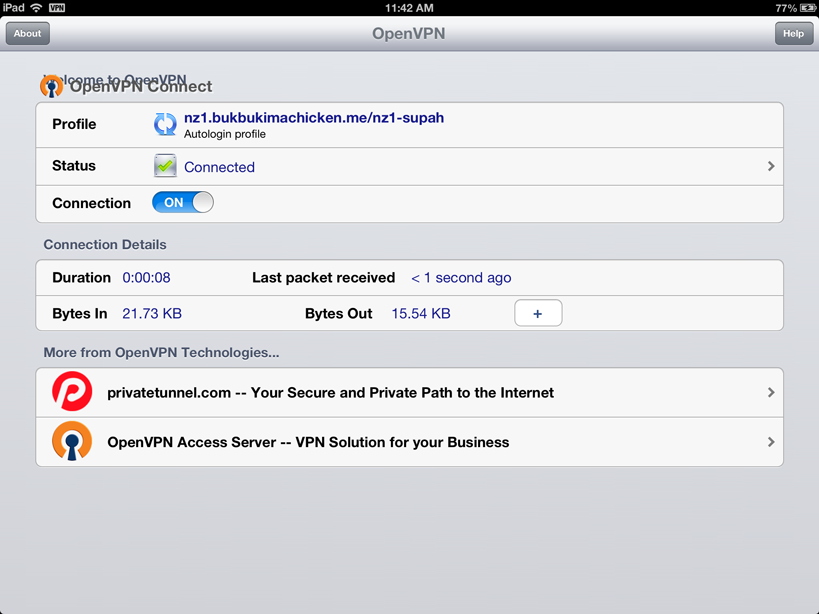 If you have any questions, please don't hesitate to contact us.
- TrunkSpaceHosting.com Team
---
Also Read